Cast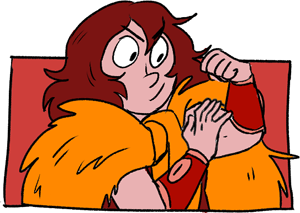 DAISY SNARLBEAR
An average teen who fell into the Rainbow Dimension and stabbed a monster bear to death with her bike. She then decided to quit her day job to punch monsters for a living. Snarl has super strength and a super volatile temper. Somewhat naïve, and loves adventure.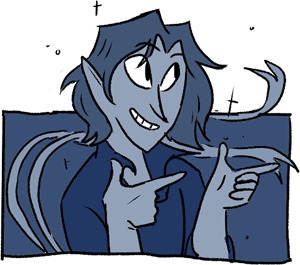 FLINT GALENA
Snarlbear's quick-talking, self-appointed agent and manager. He is a ghost elf from the mysterious floating city of Monochrome. Not the most loyal of friends, but good in a tight spot if there's something in it for him. Likes money, ribbons and shiny things.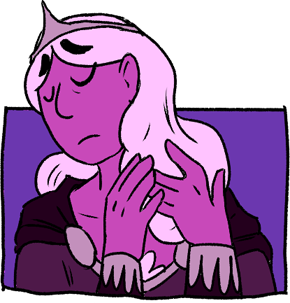 PRINCE NARCISSICO INDIGO FLOOFRAM III, (exiled) PRINCE OF THE RAINBOW DIMENSION AND SURROUNDING POLYCHROME TERRITORIES
A Unicorn Prince, curséd and cast out from his Rightful Royal Seat of Power as Unicorn Ruler of the Rainbow Dimension. Makes a lot of promises for a deposed ex-horse man. Theatrical, and tragically beautiful.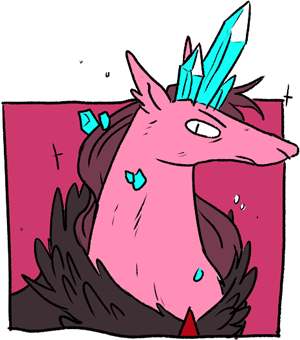 PRINCESS QUEEN CASSIOPEIA "STABBY" FUCHSIA FLOOFRAM I, IMPALER OF INJUSTICES AND RIGHTFUL RULER OF THE RAINBOW DIMENSION AND SURROUNDING POLYCHROME TERRITORIES
Narcissico's usurping sister, under a Crystal Curse that gives her enhanced, crystal-themed magical powers. Ruthless. Hates elves, and a lot of other things.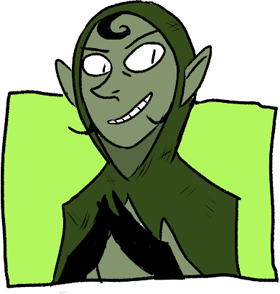 BERGEMOT
A mysterious bounty hunter elf, also from Monochrome. What is her deal?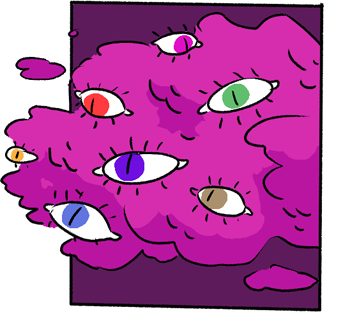 SPECTRA
??????